AUCKLAND TC, Friday, July 26
Race 7: MICHELLE (2, Tony Herlihy), mob. 1609m: "Needs to trot and is in a tough race."
NZ METRO TC, Friday, July 26
Race 4: HARMONY DELIGHT (12, Samantha Ottley), mob. 1980m: "Was good first-up but is in a strong field and has a hard draw, so looking for luck."
Race 5: IMMORTAL CHANGE (2, Samantha Ottley), QUEENOFDANCE (SCR) & NAIYA FRANCO (12, Blair Orange), mob. 2600m: "Immortal Change scored a good tough win last week. She's drawn well so an upset hope."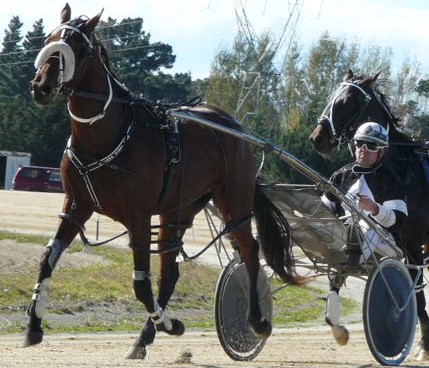 "Naiya Franco was very good last week and although a bit in and out has got the ability to win.".
Race 6: UPTOWN LADY (11, Samantha Ottley), mob. 1980m: "Gets in the right race and a big hope for her new owners."
Race 9: SMOKE N REACTOR (6, Terry Chmiel), mob. 1980m: "Has freshened up good but strikes an even field."
OAMARU HRC, Sunday, July 28
Race 6: HIS ROYAL HARNESS (SCR).
Race 7: MY DESIGN (3, Samantha Ottley), 1, 10m, 2600m std: "Will see how her work is this week if we start as blood has been out, but was good win last start."
Race 8: QUEENOFDANCE (SCR).