AMANDA GRIEVE CHASING VICTORIA CUP WITH CRUZ BROMAC
By Jeff Scott
Expatriate NZ horsewoman Amanda Grieve, a good friend of Overport Lodge reinswoman Sam Ottley, has been entrusted wth the training of established Australasian Grand Circuit star, Cruz Bromac, in Victoria.
The highly-regarded Kiwi won first-up with Cruz Bromac at Kilmore last Thursday and now goes straight into the Group One $A250,000 Victoria Cup at Melton on Saturday week (October 12).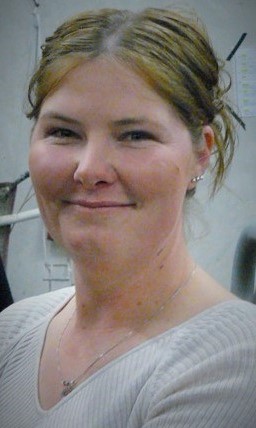 Cruz Bomac, a winner of of $A555,815 from 21 wins and eight placings in 42 starts, including last year's Group Two Len Smith Mile at Menangle in 1:50.1, has been a huge success story after humble beginnings at Overport Lodge .
He was formerly a $12,000 Australasian Classic Yearling Sales buy from the Bromac Lodge draft for Canterbury trainers, Mark Jones and Andrew Stuart, with Mark's aim to get him going for a profitable early re-sale.
Mark gave Cruz Bromac a high ranking, saying he was one of the best horses he'd trained, even before he qualified as a July 3YO at Timaru in a 2:00.4 rate (mobile 2000m).
(Interesting fun fact: He beat another current smart Victorian aged pacer & former well-performed ex-Kiwi Buster Brady into third in his first ever trial win at Rangiora. He was just outside the required time, a week before officially qualifying, but was sharp over his last 400m in 27.7s when driven by Blair Orange).
Mark Jones initially offered him to fellow NZ trainers, Robert Dunn and Terry Chmiel, then Victorian trainer Dean Braun took "Cruz" purely on Mark's recommendation, without even trialling him.
Dean had been buoyed by the recommendation and success of former Overport Lodge filly, Its Nosurprisesthere, who he'd bought off Mark and won several Oaks races the previous year.
A month after qualifying in July winter of 2015, "Cruz" confirmed Mark's rating, winning third-up at Menangle over one mile in a fast 1:51.6, when still a 3YO to Australian time.
Cruz Bromac, now eight, was syndicated last year by Geelong businessman Danny Zavitsano with four others, including wife Joanna.
The gelded son of Falcon Seelster and Crown Defender (half-sister by Life Sign to Attorney General, 1:48.8, US) was sent to top NZ trainers, Mark Purdon and Natalie Rasmussen for last November's NZ Cup, finishing a luckless fourth to stablemates, Thefixer, Tiger Tara and Dream About Me .
Three days later, Cruz Bromac, won the Group One NZ Free-For-All (over Turn It Up, Jack's Legend and Pat's Delight)
In December, he was unbeaten in three heats of the Victorian Inter Dominions but had to settle for third from a tough draw to Tiger Tara and Our Uncle Sam in the $500,000 TAB Inter Dominion Pacing Grand Final.
Cruz Bromac also ran third to former stablemate Thefixer in the Group One Ballarat Pacing Cup on January 10, and eighth in Tiger Tara's Hunter Cup, before rounding out his 7YO season with a third in the $100,000 Canadian Club at Menangle, won by Miracle Mile champ and current NZ Horse of the Year Spankem, in 1:51.5.
The Grand Circuit star then spelled in Australia and returned to Geelong for his current prep.
His current trainer, Christchurch-born Amanda Grieve, is well known in the Canterbuy harness racing scene, after working as a stable foreperson for Cran Dalgety at Kentuckiana Lodge for three years, before returning to Victoria in February.
She previously assisted Dean Braun, then taking over the entire running of that stable for a time in 20154 when she won the Group One Ballarat Cup with the former Colin and Julie De Filippi-trained (Im) Corzin Terror.
She quickly won 50 races from 197 starts for over $A560,000 before returning to NZ, joining Kentuckiana Lodge at West Melton for just over three years.
Dalgety, also a former boss of Mark Jones in his top junior driver days, said Grieve was an invaluable asset to his operation, rating her the equivalent to doing the work of three.
Much to Dalgety's regret, Amanda returned to Victoria this year to be closer to her parents, who had relocated to Melbourne.
She again began working as stable foreperson for Dean Braun, but Braun has decided not to renew his license this term.
She's training a team of six at Avalon, 15 kilometres north east of Geelong, including former NZ Kindergarten Stakes winner War Dan Delight (p2, 1:53.3), also under the Zavitsanos ownership.
Amanda Grieve learned the ropes working for father Paul, then had stints in NSW with Paul Fiitzpatrick and her uncle, Dennis Wilson (who starred in the 1990s as the trainer-driver of NZ-bed Lotsnlots, and as a driver of other big-winning NZ-breds, Young Mister Charles and Atitagain).
She then teamed up with Ardmore trainer Tony Herlihy, who described her as one of his most valued workers, doing much of the behind the scenes work with former star trotter One Over Kenny.
She also worked as a starter's assistant for six years at Alexandra Park, before her initial move to Victoria.
Cruz Bromac is nominated for another New Zealand Cup attempt in November, and the Auckland Interdominions in December, but potential NZ plans will be finalised post the Victoria Cup.
The Grieve stable also have one being considered for the Gold Nugget in Perth in December, but there are logistical plans and movements to work through in coming weeks.