LIBERTY ROSE WINS NEAR STATUE OF LIBERTY
Former Overport Lodge filly/mare, Liberty Rose (5m Mach Thre-Lyse Doucet, by Holmes Hanover-Patsy McCreedy) continues to advance internationally.
A runner-up on debut to Miss Ethel Sunshine in a 2Y0 Sires Stakes Fillies Heat at Addington in February 2027, she was sold after winning her maiden at Roxburgh in January, 2018, for the Mark Jones stable.
She quickly found form in West Australia, winning five of her first eight Perth starts.
She added another WA win before being American bound with around $90,000 in the bank and a 1:55.6 winning 3YO mark over 2130m at Gloucester Park.
Liberty Rose scored her biggest win to date, in a $US30,000 fillies and mares pace at Yonkers, New York, not far from the famed USA Statue Of Liberty monument, for the Doug Dilloian jun. stable in 1:54.1 on the half-mile track.
A former Tony Herlihy-trained filly Gold Orchid (1:50.2, fifths mile track), was swamped in the run home, finishing third for the Mark Harder stable.
The win furthers a useful record for her dam Lyse Doucet (unplaced in both starts), now the dam last March of Somebeachsomewhere qualifier for the Mark Jones stable in March in Foulwind (2:00.7).
Other winners from Lyse Doucet are Ellis Rose (1:53.9, 10 wins & $91,021), Sniggihdis (1:55.9, 10 wins & $45,141), Malone (1:56.3, two wins), and hardy NZ winner Booster (1:58, seven wins).
Grand-dam Patsy McCreedy (Bo Scots Blue Chip-Patsy Marie), won three, and left five individual winners, including smart types, Brooksdale Pal (1:56.2, five wins), Padraig (1:55.2, US, five NZ wins, 14 USA wins) and White Star Rocky (two NZ wins, 11 Aust. wins & $79,729).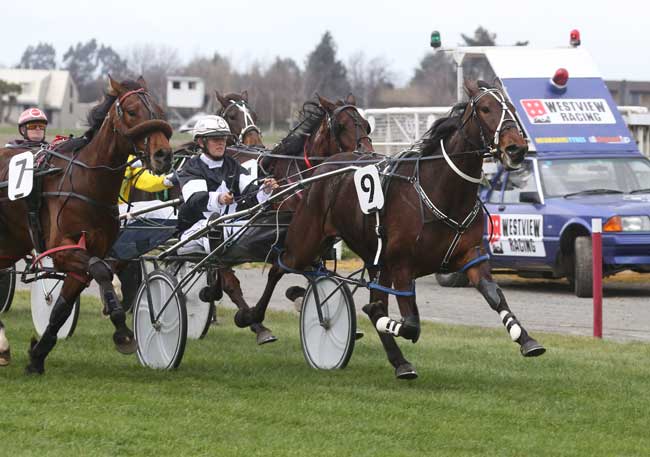 The family has also kicked on through the unraced broodmare Mary Niven (Courage Under Fire sister to Ellis Rose and Malone), with Mary Niven leaving three-race winners from her first two to race, Rocknroll Nevin and Queenofdance (2:00.5, mile rate, 2400m), the latter a useful improver this term under the Overport Lodge guidance.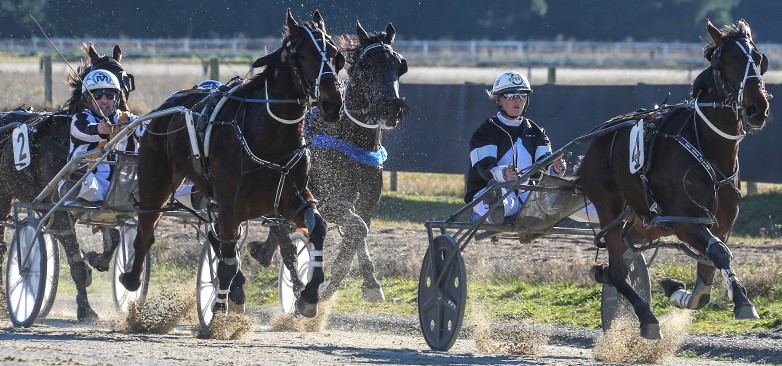 Raced by the Patsy Marie Syndicate, Queenofdance is a fourth-line descendant from family's matriarch mare, Patsy Marie, a smart filly in her day.
She won the 1980 Methven Two-Year-Old Stakes at her second start, beating smart boys of the era in Bionic Adios and Fouroux.
Patsy Marie also won the Roydon Lodge Fillies Stakes at two at Timaru, beating No Excuse Royal Stroll and Times Up.
At three, she ran second to Take Care in the Fillies Triple Crown Classic at Addington.
The daughter of Schell Hanover also won at Greymouth at four, for three wins in 32 starts.
Her best winning foal was Priceless Franco (2:00.1), who won 12 of 48 starts in Australia for $52,330, but died after leaving just two non–winning Australian foals.