QUEENOFDANCE DOUBLE FOR SAM, SHEREE MOVES ON
Big-winning reinswoman Samantha Ottley has celebrated a return this month to daily employment at Burnham for Mark Jones, with a winning double behind Queenofdance.
Sam repeated her Rangiora win with Queenofdance on July 7, with another victory at Ashburton on Sunday.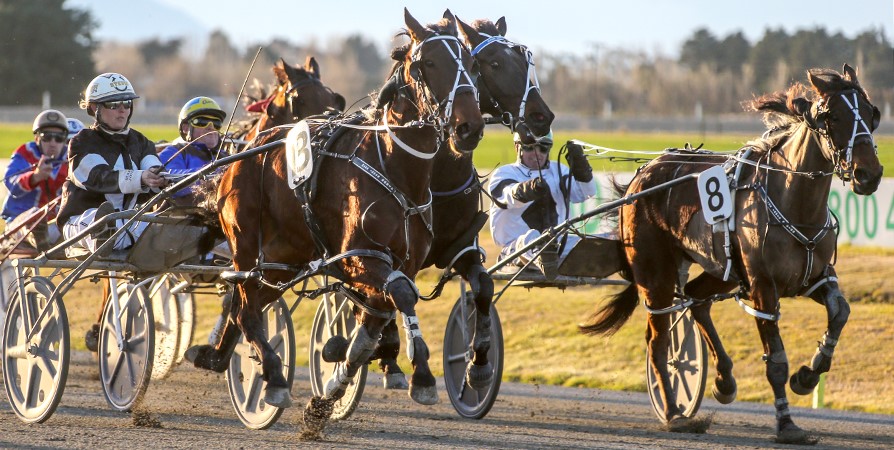 Between Rangiora and Ashburton, the in-form Queenofdance also ran third from a wide gate at Addington last Friday behind Warloch and Jonty James.
She had to overcome a second row draw in the Farmlands Ashburton Social Club Mobile Pace on Sunday, improving with cover mid-race, launching four wide from the 400m.
Queenofdance looked destined to run second to front-running Rocknroll King, who appeared to have her measure with 150m to run, but the latter blew his winning chance with a late gallop.
Rocknroll King's indiscretion paved the way for a second Mark Jones-trained quinella in seven days.
Queenofdance kept up a bold effort to win in 2:59.7 for the mobile 2400m, with stablemate Immortal Change, who trailed for Blair Orange, chasing her home two lengths back second.
"She (Queenofdance) will keep going as she's had a good week but she's in a tough grade so see we'll how she finds her feet up there," Mark said.
Sam has continued to drive for Mark Jones, even though she had been working at Woodend Beach with Regan Todd, and had smaller stints at other stables this year.
"She's a good asset to the team," said trainer, Mark Jones, of Sam, who has 55 wins on the board this term, and 383 career wins.
Meanwhile, successful junior driver Sheree Tomlinson has chosen to move on from Overport Lodge.
"She was great while working here and I was happy to support her," Mark said.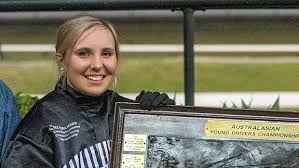 "It's a shame I didn't have the the horse-power to help her towards a junior premiership but she won races in New Zealand and Australia for me."
"With a bigger race team coming through it could have been a good season for her next year but she will have plenty of options with her ability," he said.
Sheree, who won the Australasian Young Drivers Championship in Queensland last November, has won 44 NZ races this term, but trails John Morrison by 17 wins on this season's NZ Junior Drivers Premiership.