It kickstarted the sale of pacers in Christchurch with a hiss and roar, but for Mark Jones and a duo of loyal owners the big-price purchase of stunningly bred filly on Tuesday was as much about the future as it was the present.
Jones and his loyal owners Jim Haines and Grant Hatton went to $150,000 to secure a Bettor's Delight filly from the outstanding race mare Tact Lizzie, prepared beautifully by Chelsea Faithful, adding even further arsenal to a powerful line up of current and future broodmares that the trio will have on their books going forward.
"She was brought to join our ever-increasing future broodmare band alongside the likes of Rocker Band, Rock N Joy, Uber Express, Plutonium Lady, La Rose and Mayson Shard," Mark said.
"We've had a plan in place for the past five of six years and we're setting up our place for a broodmare band that we want to breed from and we're getting the kind of horses we want to buy, so we're in a good position."
Jones said the filly jumped off the page to them straight away, without even locking eyes on her. She's part of the iconic breed of the late Derek Dynes from Southland – a family that's had so much success in this country, and further afar over the years, both as racehorses and as broodmares.
"Chances to buy into this family don't come along very often, and the fact she is by Bettor's Delight is just a bonus really. The family goes so deep, and there's so many nice horses there – it's great to be able to get into it looking ahead.
"She's quite a leggy filly, so she might take a bit of time, but we're happy to wait for our horses and hopefully reap the rewards later on with them."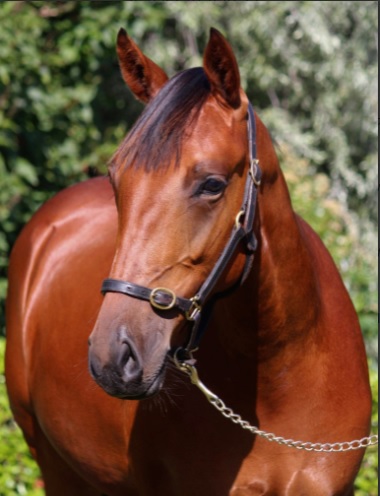 The filly was one of two purchases for Mark over the sales – the other coming at Karaka when he went to $75,000 to get his hands on a Bettor's Delight colt out of the good-producing mare, Grace Way from the Woodlands Stud draft.
He's a full brother to the talented filly, Monaco Grace who is in the stables and Mark admitted that the esteem in which he holds the filly was a defining factor in the desire to get his hands on him.
"Everything about him caught my attention, he's got a good strong head, a lovely walk and a great attitude. He's also from a cross that really works, and I have his sister and home who I really rate – but I rate this guy better."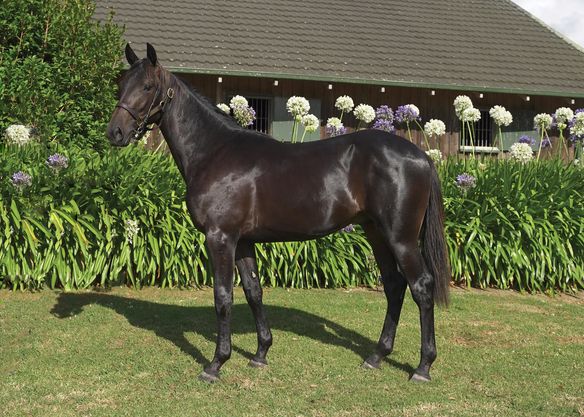 There are still shares available in the colt too, with Mark out to attract current and new owners into the Mark Jones Racing brand. He's welcoming all enquiries on the colt through e-mail at turf21@hotmail.com.
The buying might not be finished for the week yet, either.
Mark's got a keen eye on this weekend's Nutrien Equine Yearling Sale in Sydney on Sunday where's he hoping to add to the collection even further.
"I'm looking at buying there because I've had massive success there in the past and I find them a lot cheaper and from good families.
"Every horse we've brought from there has been a success, a bit like Mark Purdon."