Mark and Benny will line up 15 runners between Friday and Tuesday, with more to come later in the week at Ashburton and Addington on Show Day.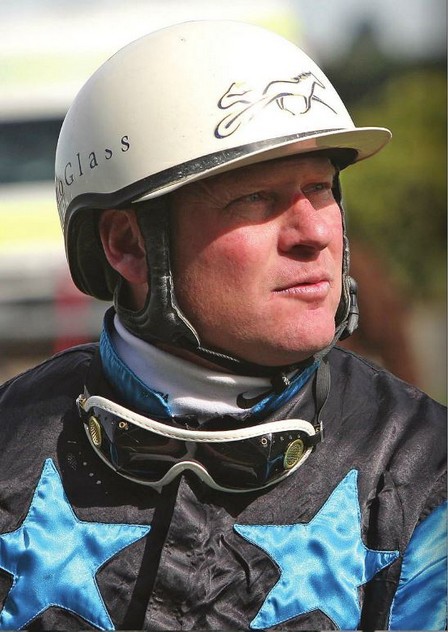 RANGIORA, FRIDAY, NOVEMBER 8
RACE 3 MRS WASHINGTON (4, fr. 2000m mob) Ricky May -"She's got a nice owner, a great guy would like to win one for him. An eachway chance here, didn't really cop the track at Methven." (Benny)
RACE 4 SIOUX PRINCESS (9, UR 1, 2600m stand) Sam Ottley -"It's up to her, if she feels like giving it her best crack than anything is possible. Hard to read her at times but on ability always a chance given her place in the ratings." (Mark).
RACE 6 RANGER BOMB (1, fr. 2000m mob) Sam Ottley -"Nice to get a good draw with him. Much better after two runs in this campaign and he looks a winning chance in that field." (Mark).
RACE 8 JAMIES BAD BOY (9, 15m, 2600m stand) Sam Ottley -"Can't fault his form, won his last two and should have won the start before that. Tougher here though and the 15m and class rise may find him out." (Mark).
RACE 9 DONEGAL GILBERT (7, FR. 2600m mob) Korbyn Newman -"Really pleased with him at Methven, he went alright on the grass. He'll be doing his best, always does and has a chance – a tricky draw." (Benny).
RACE 10 BEAUDIENE OVERTAKE (9, fr. 2000m mob) Korbyn Newman -"Needed the run at Methven. Not a nice draw this week and work to do, but an eachway chance if things went his way." (Benny).
RACE 11 NIRVANA BEACH (2, fr. 2000m mob) Ricky May -"Disappointed at Ashburton. He's better than that. I've changed his training around a lot since then and he should jump out and lead and roll along there. Expect something better." (Benny).
WYNDHAM, SUNDAY, NOVEMBER 10
RACE 5 SILENT MAJOR (6, fr, 2400m mob) Ricky May -"Mark drove him in the Sires Stakes heat and that was bit hot for him but he did clock 1:56 something. Pleased with his work since and Ricky might be able to drive him with some confidence back to a maiden." (Benny).
RACE 6 STYLISH MEMPHIS (7, fr. 1609m mob) Ricky May -"Ricky seemed real happy with her trial and I've been pleased with her since then. Worked along good earlier in the week and we head south hoping for a positive result." (Mark).
ADDINGTON (CUP DAY), TUESDAY, NOVEMBER 12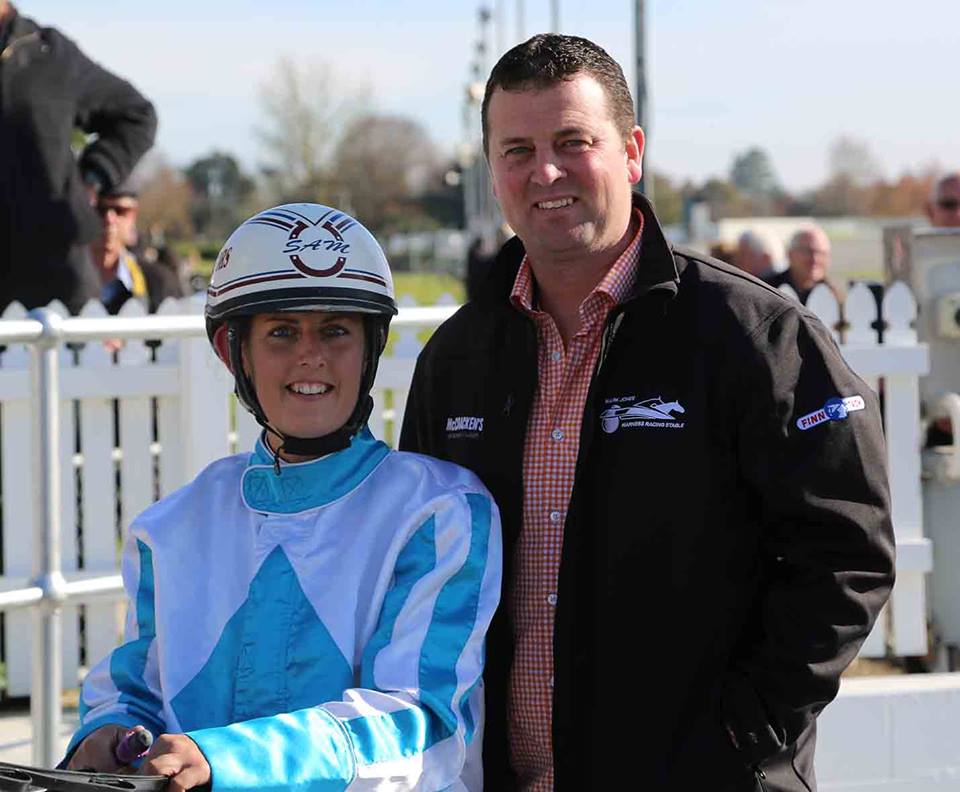 RACE 2 DENY EVERYTHING (3, fr. 1980m mob) Sam Ottley -"Very nice trial Wednesday and pleased with him in his two starts so far. We get a good draw and every chance but as we know never easy to win Cup day." (Mark).
RACE 5 DOUBLE O HEAVEN (7, fr. 2600m mob) Ricky May – SMOKE N REACTOR (13) Sam Ottley -"Double O Heaven went great for third last start. She has a wide draw but no gate speed so it won't matter so much. The 2600m I think suits her and if they run it to suit she'll be getting home really good." (Benny). Smoke N Reactor was just alright I thought on Wednesday at the trials. She is a good follower of speed, and will need to be." (Mark).
RACE 7 SKIPPYS DELIGHT (15, fr. 1980m mob) Ricky May -"Well, we're 15 out of 15 and a tough road but both myself and Ricky were really thrilled with him at the Cup trials. He'd not been right the start before and we treated him and he seems much better. It might work for us, you can't go in saying you can't be in it (the finish)." (Benny).
RACE 9 BURNHAM BOY (8, fr. 1980m mob) Ricky May – WILLISON (10) Sam Ottley -"Both horses have tricky draws, perhaps needed something better for them over 1980m. Relying on some luck with both. They're talented, that's one thing." (Mark).
RACE 10 OUR UNCLE SAM (4. fr. 3200m stand) Mark Jones (outside drive for Chris Frisby) -"Great to get another Cup drive and for some good people too. Chris is a really good trainer and the horse will be fit and ready. We know he's up to most of these on best form. Need to step him away and we'll be in he race."