Four wins at Auckland, Christchurch, Forbury, and Menangle
Signing off on his own account, Mark delivered in spades in his final weekend alone with four wins on the board, three in New Zealand another in partnership with Aaron Goadsby in New South Wales.
Jones will join Brendon "Benny" Hill in partnership this week, and was pleased to have some good success prior to the alliance beginning.
Slightly better than expected was the vibe after a winning turn from last season's smart juvenile filly Lulu Le Mans, coming from last to power home and win the opening heat of the Alabar Sires Stakes Fillies Series at Alexandra Park last Friday night.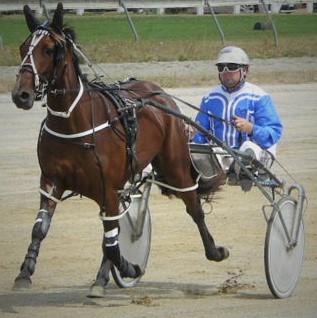 "The plan was to have her up there earlier than most," Mark said of the daughter of former top pacing filly and mare Elusive Chick.
"I thought she'd trialled a bit fair, and worked OK before she went up, so it was really good to see her go so good (knowing there was further improvement to come).
"She can race in the grades up in Auckland now, and at this stage she will run in the Alabar heat again December 6, and the Peter Breckon Memorial Ladyship Stakes on the 14th.
"All going well, of course, into the Sires Stakes on December 31," he added.
Jones sent Lulu Le Mans north to good friend Jeremy Young who usually handles the Jones team when based in the north, and she was just as expertly handled by another pinch-hitter for Jones over the years in champion reinsman Maurice McKendry in rating 1:59 for the mile on a rather blustery evening.
Joining Lulu Le Mans in the Ladyship Stakes will very likely be Stylish Memphis who makes her first public appearance as a three-year-old at this Wednesday's Rangiora workouts.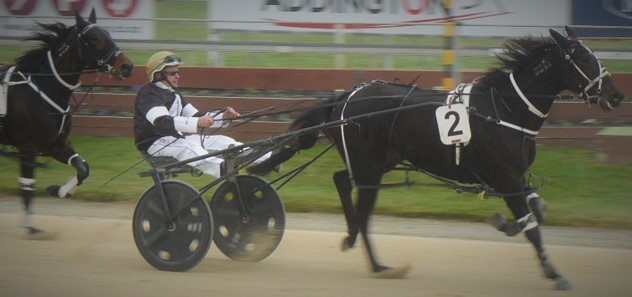 "Stylish Memphis heads back Wednesday for a wee run along. We'll play it by ear where we go and when we head to Auckland. She won't run up there until the Ladyship.
"I'd like to have a run or two down here first, but will not be heading to Cup week – we will probably go down south and back (to Canterbury) for a heat of the Sires Stakes."
Overport Lodge bagged wins with a very-much in-form Jamies Bad Boy in the amateur at Addington, also Friday night, and another with talented trotting mare Orlando Magic at Forbury Park on Sunday.
That was soon followed by another big win from smart pacer Takara Truffle at Menangle for Jones and Goadsby, the American Ideal mare rating 1:53.6 to win a $A20,000 race and claim win 17 from just 32 starts.
Jones had prepared the filly at Burnham before she headed to Goadsby unraced in 2016. Takara Truffle has won her last three in a row, a superb return after serious injury over a year ago looked likely to curtail her career.
Goadsby also co-trained Lulu Le Mans with Mark when she performed to a high level in Sydney last season.