NZ METRO TC, Thursday, October 10
Race 6: RANGER BOMB (4, Samantha Ottley), mob. 1980m: A nice type resuming. Quite happy with him. Does meet a tough bunch first up and tend to think more a place chance without a hard run under the belt.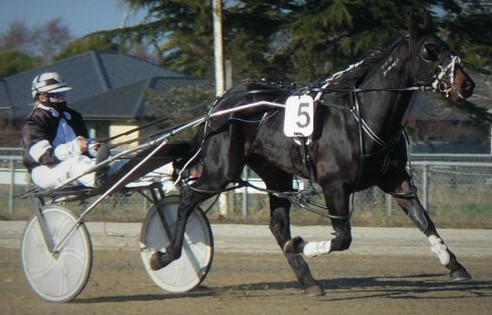 Race 9: DENY EVERYTHING (7, Samantha Ottley), mob. 2600m: Another resuming. A horse with talent, he's still learning and bit raw yet but one to keep an eye on as he progresses this campaign.

GORE HRC, Saturday, October 1
Race 1: ORLANDO MAGIC (5, Samantha Ottley), 2700m std: Very pleased with her at Timaru. Not so much in the overall result but she handled it all well and trotted all the way without any real luck. Should measure right up to these.

Race 6: PLUTONIUM LADY (4, Samantha Ottley), mob. 2200m: A very good run last week at Addington. She drew poorly and the race never really went her way, her last 400m was impressive. Should match the class of all here.

Race 7: BURNHAM BOY (4, Samantha Ottley), mob. 2200m: Nice maiden working up well. He gets a good draw and though another improver first time out this time in he's a chance with the right run."

METHVEN TC, Sunday, October 13
Race 2: KOWHAI SUNDOWN (18, UR 4, Blair Orange), 2400m std: I was hopeful of something better last time and he did perform. Nice to see him trot. Capable of winning his maiden soon. The grass may help him too.

Race 7: JAMIES BAD BOY (2, E4), 2400m std: Balloted after that gallop at Timaru which was disappointing for his owners, he looked home and hosed. May not get a run here off fourth ballot.

Race 10: SIOUX PRINCESS (12, Samantha Ottley), 2400m std: A shame to see her gallop at Ascot Park, that race looked a chance for her. So she's back to the grass track and I wouldn't count her out if she trots – but that's the query."