Cup Week features might be a bridge too far at this stage for exciting Mark Jones Racing prospect Deny Everything – but that doesn't mean serious consideration wasn't given to looking toward them.
Off the back of the powerful pacer's fifth consecutive win at Addington on Friday night the son of A Rocknroll Dance shot right into contention for a race like the Junior Free-For-All on Cup Day, but trainer Mark Jones has elected to target another race instead.
But the Junior Free-For-All wasn't the only feature considered.
"He would have headed to the New Zealand Cup if it wasn't for the $17,000 late nomination fee," Mark said.
"He hadn't even raced when the nominations for the Cup were called for and it wasn't an option at that stage.
"There is an up to Rating75 mobile race he can get into though and that's a better option for us at this stage than anything else right now for him."
Jones admitted to being a little surprised at how the gelding won on Thursday night beating home a strong field of runners including the likes of Steel The Show, Shan Noble and Pace N Pride.
"He got his own terms in front, but it was a big step up to beat that field.
"He might actually be a touch better than I thought he was, but I am a hard judge."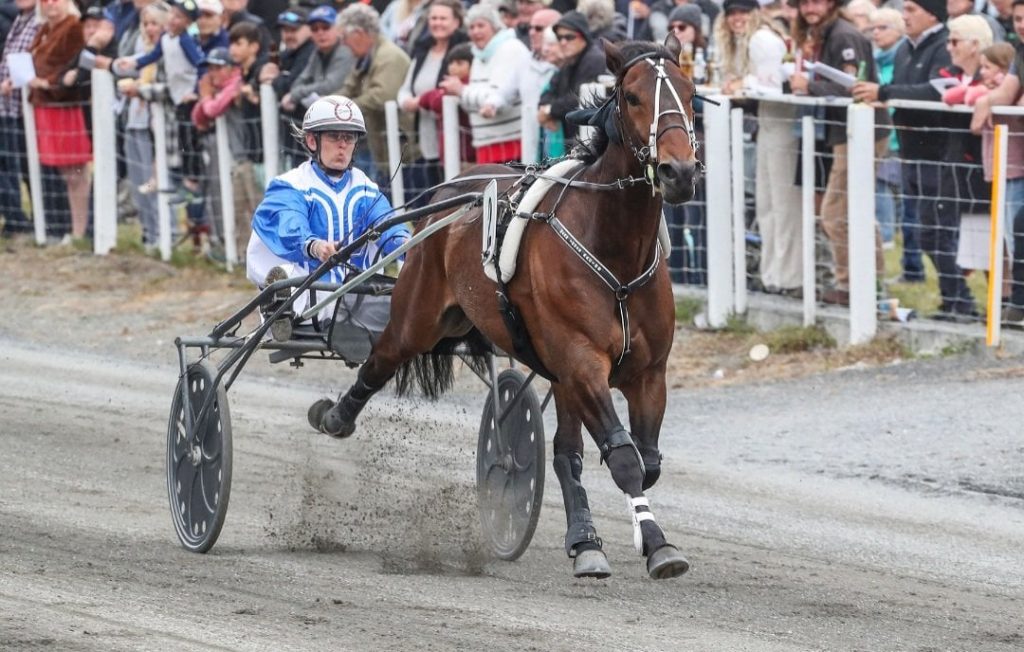 After Thursday's good win by Deny Everything and a strong performance for third from young pacer Hiranya, the stable will head to Ashburton today for the annual Flying Stakes meeting hoping to keep the form up.
Trotter, Majestic Lavros will take his place in a strong Ashburton Trotters' Flying Sprint over the 1700 metres after missing away from the stand last week in the Canterbury Park Trotting Cup.
Mobile conditions aren't ideally for the talented trotter but with good money up he's taking his place.
"He's not really suited to the mobile, but he needs the racing and there's $30,000 on the line so we have to have a go at it."
Plutonium Lady also steps out in a strong mares event but is handicapped by a wide draw from behind the mobile.
"It's a pain she's drawn out there, rather than on the back row. She needs to be driven for luck and just to have one run at them."
Mark also gets to slip into the driving pants and have a steer in the Ashburton Flying Stakes where he will partner Kango for Cambridge trainer Arna Donnelly.
The gelding is domiciled at his Burnham property, so he has a good insight into his preparation but was realistic about his chances in what is a strong field.
"He's got to get the stand start right after he missed away last time and it's tough at Ashburton as they will run a 54 last half so if you're back, you're in a bit of trouble."