Mark and Benny tasted success again at Ashburton winning two with Sioux Princess and Fancy making it four for the week.
Last day of the busy Cup week for us is on Friday with four runners at Addington and Alex Park, perhaps led by Willison and a quietly confident Mark Jones.
ALEXANDRA PARK, FRIDAY, NOVEMBER 15
RACE 6 LULU LE MANS (10, fr. 1609m mob) Maurice McKendry –"She is going to need luck from the second row draw, though an eachway chance with right trip over a mile. Her run last time was very pleasing." (Mark).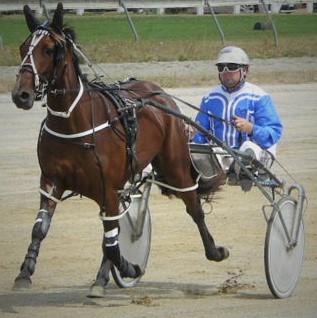 ADDINGTON, FRIDAY, NOVEMBER 15
RACE 1 ORLANDO MAGIC (5, fr. 1980m mob) Sam Ottley –"Probably just not as happy as I could be with her since Kaikoura. In the mix but I'd say more a place chance." (Mark).
RACE 5 JAMIES BAD BOY (12, fr. 2600m mob) Ricky May –"Outclassed and sold so he's gone after this." (Mark)
RACE 12 WILLISON (7, fr. 2600m mob) Sam Ottley –"Thought he had no luck cup day, likely try to take luck out of the equation this time. We'll head forward and drive him like the best one." (Mark).