Mark Jones will take the easier road with smart Gore-winning three-year-old Willison (3g Bettor's Delight – Classical Art) in the early stages of the season, and will let the horse tell him when he's ready for something a bit tougher.
An expensive buy out of the APG Sales in Sydney, the regally-bred pacer showed all the ability needed in his two-year-old campaign, but was lightly raced due to a simple lack of maturity.
And Jones won't be rushed into getting him to his very top until he's ready for it, probably come Derby time next autumn.
"He'll have a couple of easy weeks now, and we'll head back down south for the Nugget Final with him and aim towards the Southern Supremacy races," he said.
"He's that type of horse that will let us know if he's ready for the Derbies and the bigger races. He is eligible for the Sires Stakes but will go in those races only if I think he's ready for it.
"There is no real major rush. A lovely horse like this may well end up doing his best work at four, five, and six-years-old, like the Bettor's Delight often do."
Very unlucky at Gore a race later was Plutonium Lady, never seeing daylight after being snookered on the fence five-deep in her maiden mobile.
Though disappointed Jones is looking forward to the spring with her, a filly he also rates highly despite her indifferent formline, mainly in top-grade fillies events last season.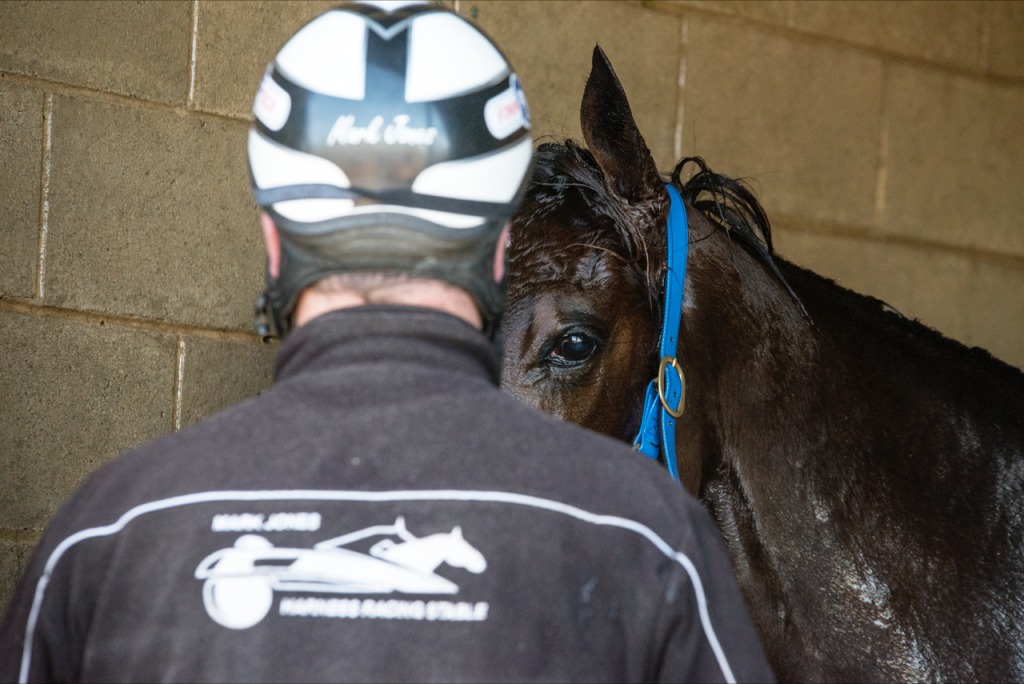 "She can go on the Southland Oaks path, and I'll probably bypass Auckland with her at Christmas – it is just a bit too tough," he said.
Plutonium Lady is a sister to recent export (Wahs) Fire Bug, a maiden winner in 1:55 for Jones and owner-breeder Robert Famularo earlier this year at Winton before being sold to Scott McDonald in Sydney where she has won another four at Menangle taking a 1:52.2 mark, and also added a Group 3 placing in the South East Oaks at Albion Park.