After a bold front-running win at Omakau, can Itz Alldown To Luck back up and win the Nugget Final at Ascot Park today?
Benny is in Nelson with a team of four, the two day meeting kicking off Friday.
ASCOT PARK, THURSDAY, JANUARY 9
RACE 6 ITZ ALLDOWN TO LUCK (12, fr. 2200m mob) Brad Williamson -"Good to see him show his best at Omakau. We thought of spelling him immediately, he definitely will after this. A throw at the stumps but he's worthy of a crack." (Mark).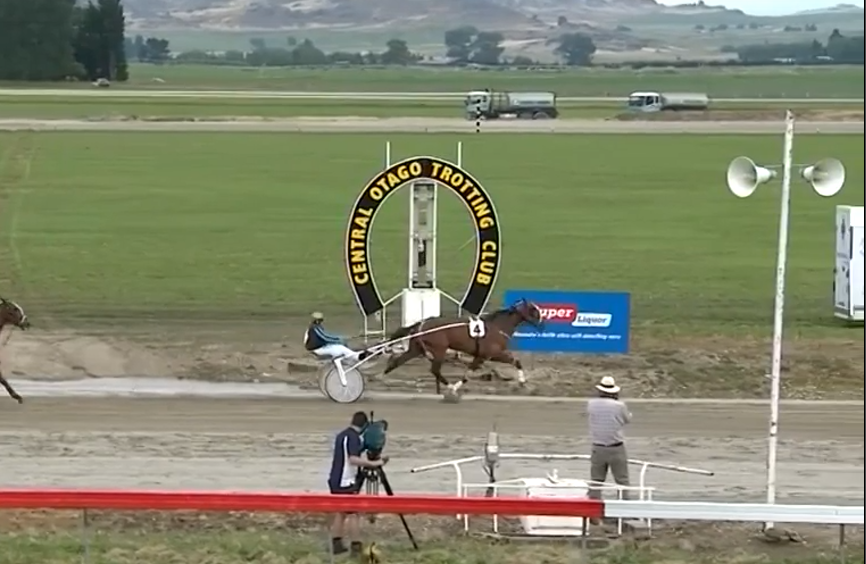 NELSON, FRIDAY, JANUARY 10
RACE 1 MELODY'S MISCHIEF (6, fr. 2400m mob) Blair Orange -"Great run on debut and she looks a big chance. And a big driving change, don't worry about that!" (Benny).
RACE 7 MICHELLE (10, U1, fr. 2400m stand) Wayne Higgs -"She has worked along super since the Coast. Some improvement to be found in the form but hopeful she could." (Benny).
RACE 9 SHADOW PHANTASY (8, fr. 2400m stand) Sam Ottley -"Great run last time up in grade he handled it really well. A top three eachway bet." (Benny).
RACE 10 ROCKAHULA JOE (8, fr. 2400m mob) Sam Ottley -"Racing honestly. Tricky draw for him and needing a bit of luck but he can place." (Benny).