Mark will officially join forces with Brendon Hill next week and therefore sends the team around on his account for the final time this weekend – can the black and white's salute?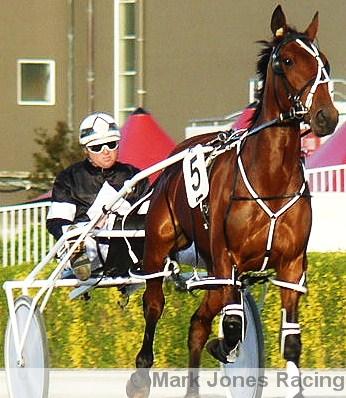 OAMARU HRC, Thursday, October 24
Race 6: IMMORTAL CHANGE (10, Samantha Ottley), mob.2000m: Racing OK and not in the toughest field ever. The draw may make it awkward but she's a place chance."

NZ METRO TC, Friday, October 25
Race 1: JAMIES BAD BOY (8, Sheryl Wigg),mob. 2600m: Racing well, a good win last start, nice compensation after the Timaru gallop. Always tougher at Addington but he's a chance.

Race 4: DENY EVERYTHING (1, Samantha Ottley) & RANGER BOMB
(9, Mark Jones), mob; 1980m: Two nice maidens. Both much better off the first up runs. I'd expect Deny Everything to be the best on paper from the draws. His run was very good fresh. Not disappointed in Ranger Bomb either fresh up, he'll be better for it.

Race 6: PLUTONIUM LADY (4, Samantha Ottley), mob. 1980m: Thrilled to see her perform like she did down south. Knew she was that good and nice she showed it. We obviously step right up here and it'll be tough. A top four and we'd be delighted again.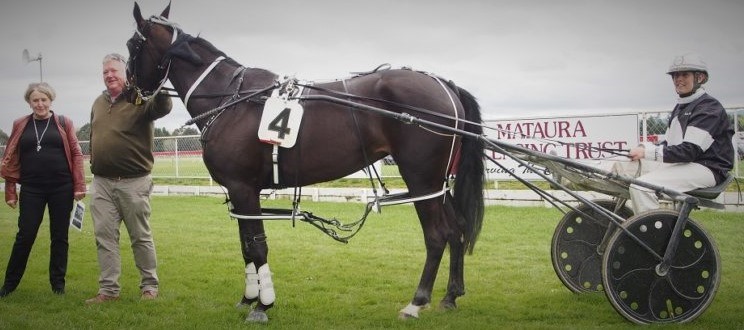 Race 8: SIOUX PRINCESS (14, Samantha Ottley), mo. 1980m: Good to see her back to form at Methven. She can trot when she puts it all together. It'd be nice to see her put in another faultless display and we'll be on the right track.
Mark's Outside drive
Race 7: SILENT MAJOR (7), mob. 1980m: Driving him for Benny. Obviously a hot field and we've drawn a bad marble. But it'll be nice to get a feel of him, Benny quite likes him as a horse moving forward."
ALEXANDRA PARK, FRIDAY, OCTOBER 25
NON-TOTE – LULU LE MANS (5, fr. 1609m mob) Maurice McKendry -"She returns and we thought it best to have her up in Auckland instead of taking on all the southern fillies. Nice to see her go around, I'm pleased with her and she's settled in well at Jeremy Young's."

NEWCASTLE, Friday, October 25
Race 5: ROCK N JOY (5, Mitch Chappie), mob. 2030m: We'll drive her for one run this week, this race is suitable and we're happy with her," said Aaron Goadsby.
TUAPEKA HRC, Sunday, October 27
Race 1 ORLANDO MAGIC (7, Samantha Ottley), 2200m std: Back to 2200m this week and that will be the difference I hope. Good enough to win this one."
TABCORP PARK, MENANGLE (NSW), Sunday, October 27
Race 5: TAKARA TRUFFLE (1, Guy Chappie), mob. 1609m: The good draw and the race we targeted for her on the way back from injury. Work has been A-1 and excited what she can bring if she stays sound," said Goadsby.

ASHBURTON TC, Monday, October 28
Race 3: BURNHAM BOY (4, Samantha Ottley), mob. 2400m: Very pleased with him at Gore and since Gore. Nice type of horse, he showed that Bettor's Delight in him when he toughed it out to win first start. Wouldn't underestimate him."