Jones trains landmark 500th winner
Former World Champion driver, Mark Jones joined an elite group of harness racing all-rounders on the second day of the Nelson summer meeting when he notched up his 500th New Zealand training success.
The Burnham based Jones, who also has horses stabled at Woodend Beach, became the seventh horseman to have driven more than 1,000 winners and also trained 500 winners, joining Mark Purdon, Tony Herlihy, David Butt, John Hay, Ken Barron and Colin DeFilippi.
Jones brought up the 500 wins when The Bus made it two wins for the weekend by winning the Nelson Summer Cup in track record time with Sam Ottley in the bike.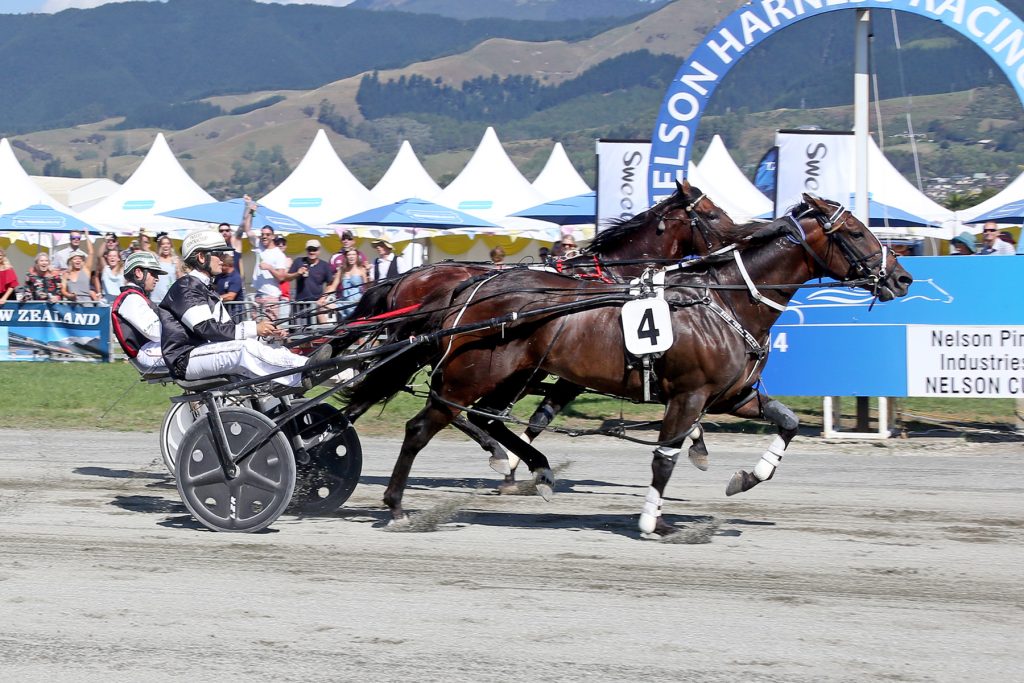 "It's an achievement I am proud of," Jones said.
"Some of our best ever trainers have reached the mark in the past, and to have done it as well is great.
"I've been really lucky though and I couldn't have got to here without the support of some great owners, staff and supporters along the way."
Jones has widened his horizon in recent times with the establishment of an Australia stable as well which has hit the ground running with success from the likes of Rocker Band and Whittaker.
The win of The Bus also capped a magical weekend for the three-year-old's owner, Grant Hatton who also enjoyed success with former top-class pacer Saveapatrol on Friday when he won his first race as a trotter.
Both The Bus and Saveapatrol are from Rondel Franco.
Jones trained his first winner, Man O Man, at Oamaru in 2002 and has trained seven Group One winners during that period with champion trotter Master Lavros at the top of the tree.
Ottley produced a calm and confident drive on The Bus to secure the victory, settling off the pace before swooping in on the home turn to run down the pace-making Cable Beach.
In winning he became the only horse to win on both days of the meeting.
The locals didn't let the raiders take all of the spoils however with Nelson trainer Robert Stuart picking up success with his pacer, Dana Dawn, who was victorious at $17.
Stuart had gone close earlier in the day with Scelta Uno, who was beaten by Blenheim pacer, He's Fast And Furious, who won for Mark Gill.
Racing for the top of the South Island circuit continues next week an hour up the road at Waterlea Raceway in Blenheim when the Marlborough Harness Racing Club holds its two-day Summer meeting, this year on the grass track.
–          NZ Harness News