Quality filly Stylish Memphis will try and go one better in Tuesday's $150,000 Alabar Sires Stakes Fillies Final at Alexandra Park after a slashing second to hot favourite Amazing Dream in the Peter Breckon Memorial earlier in the month.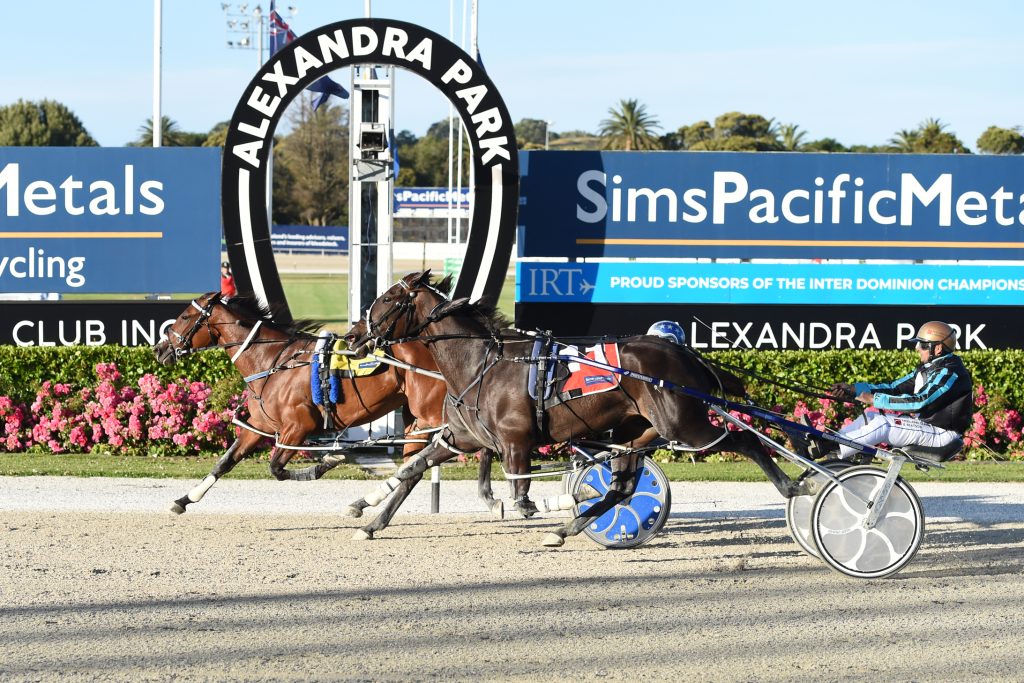 ALEXANDRA PARK, TUESDAY, DECEMBER 31
RACE 4 STYLISH MEMPHIS (10, fr, 2200m mob) Ricky May -"All things are good with her since the first run up there. We're obviously really pleased with her effort there. The draw looks OK, hoping she can slot through early." (Mark).
WINTON, TUESDAY, DECEMBER 31
RACE 2 YUKO (2, fr. 2400m mob) Korbyn Newman, and MAHIA (4) Mark Jones -"Yuko ran on quite good first up down here and gets a handy draw. Mahia battled after working mid-race and I'd hoped for more from him. Either good enough at peak." (Mark).
RACE 4 BURNHAM BOY (10, fr. 2400m mob) Mark Jones, and NIRVANA BEACH (13) Matt Anderson) -"Burnham Boy had to burn along too hard early last start and I thought I'd abandon the 3yo race at Gore as a result and come here instead. He's up to beating these. Nirvana Beach has both Benny and I scratching our heads." (Mark).
OMAKAU, THURSDAY, JANUARY 2
RACE 2 SIMONE DE BEAUVOIR (6, fr. 2000m stand) Sam Ottley -"She did a really good job at Addington behind Aorangi who gave them all no chance. On her form you'd have to consider her a pretty good show." (Mark).
RACE 3 BRING BACK LEAH (1, fr. 2000m mob) Sam Ottley, and ITZ ALLDOWN TO LUCK (4) Ricky May -" I thought Bring Back Leah's run was on par to She's A Dagg at Winton on the 21st so she must be some sort of show from the good draw based on her winning at Gore. Itz Alldown To Luck just got a bit racy and ran out all the way that day. He is a big raw fella but has the talent. Hoping he can show it, and he may then spell." (Mark).
RACE 6 DONEGAL GILBERT (3, fr. 2000m mob) Korbyn Newman – "Korbyn heads down to drive him in the juniors race. A definite drop from Gore race which was really strong and he seems to have come through that well. Kensington Bill looks too sharp but he can fill a place here." (Mark).