Smart filly will float to Auckland after Alabar heat at Addington
Mark and Benny have made the decision to sit and wait for next Friday's $22,000 Alabar Sires Stakes Fillies Heat at Addington and pass by the chance to fly Stylish Memphis to Auckland a few days earlier.
A plane will head to Auckland on Monday with a number of Alexandra Park hopefuls for the December carnival and she could have been on it in preference to running in the Auckland heat of the series on December 6.
But after the training partners discussed the programme it was felt a run close to home then nice gaps between her first and second Alex Park targets would suit ideally.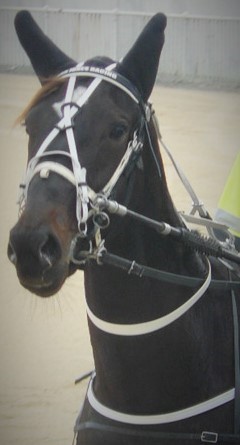 "Perhaps a few of the better ones are going to be in Auckland already or flying up Monday, too," said Mark.
"So, the Addington heat looks a nice option. It did look like that Auckland heat would be a strong race whereas we can wait for Addington and head on up after with no fuss.
"I'm not bothered with the road trip. She won't likely run again until the 14th ($100,000 Peter Breckon Ladyship Stakes) and again on New Year's Eve ($150,000 Alabar Sires Stakes Series Final), hopefully."
Mark drove the Bettor's Delight full-sister to brilliant filly now mare Delightful Memphis at the Rangiora workouts on Wednesday and was suitably impressed, clocking her home in around 55.00 the final 800m, and 26.5 the last 400m.
Oaxacan Dream, a Big Jim filly out of Verde Lima, a Bettor's Delight daughter of Oaxaca Lass (19 wins, $456,134), trialled nicely to run third for Benny's Swannanoa barn and he will pick out a nice race for her in the short term.
Benny sent stable junior Korbyn Newman south with the Ascot Park team today (Thursday) which includes Silent Major out of his barn, along with Burnham Boy (same race) and Maharajah (a Methven trial winner) out of Mark's team, and Philadelphia Freedom who also trialled at Methven last weekend in preparation for tomorrow's outing.