A plan hatched months ago to bring class mare Stylish Memphis back to New Zealand to compete in the inaugural running of The Race by Grins will hopefully come to fruition tonight at Cambridge.
When news of the race was first mooted and it was confirmed that mares would receive the concession of inside barrier draws, her New Zealand trainer, Mark Jones, immediately got to think about how it could be a suitable target for the daughter of Bettor's Delight.
"It became attractive almost straight away," Mark said.
"Being on the markers around Cambridge is a massive help in any circumstance."
All Jones needed to do was find an interested party who would be willing to use their slot for the mare and to convince her breeder and owner, Wayne Higgs to get on board.
Both tasks were pretty simple.
Barrett Homes came on board and gave their space to the mare after initial discussions between principal, Grant Enyon and Jones and then latterly between Enyon and Higgs.
"I dealt with Grant personally first, he's a great guy who loves his harness racing and is a big support of the game, so to team up with him and his group was a huge plus.
"I left the negotiations between Wayne and Grant as I'm a horse trainer, not a businessman, but they came to an agreement which they were both happy with."
In perhaps a surprise stipulation to some, Jones biggest caveat was that the mare remained in the name of her Australian trainer, Jack Trainor and that he be given the chance to drive her as well.
"It's a bit of thank you gesture from both Wayne and myself, to acknowledge what he has done for us and there's no doubt that she'll return to him at some point later in the year as well."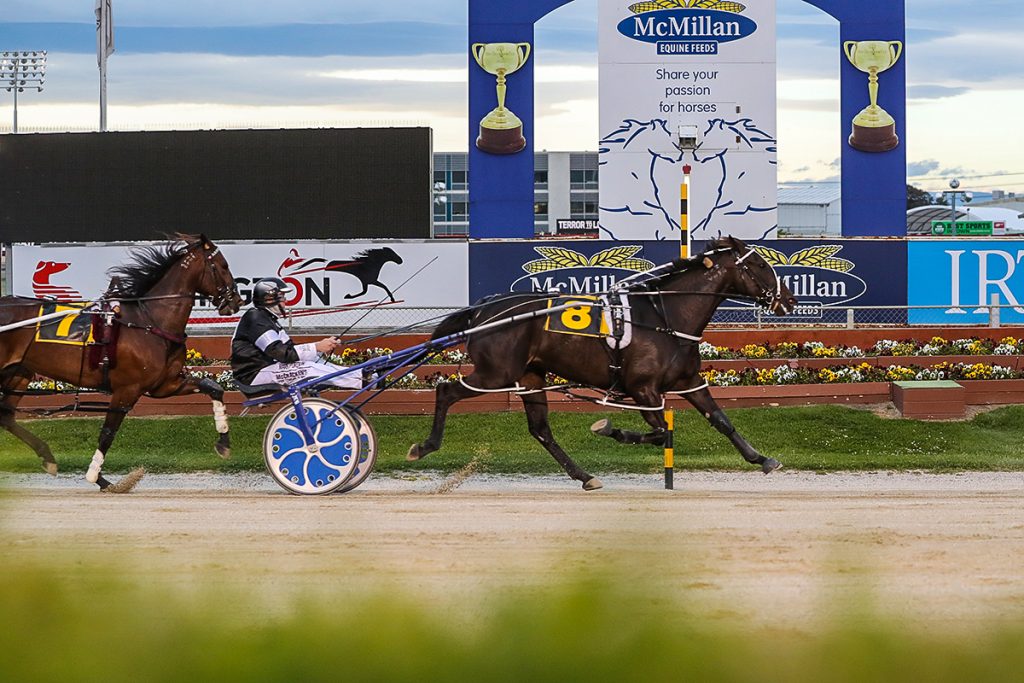 With barrier one in her arsenal and a sufficient amount of gate speed to use from behind the gate, everything has fallen into place for tonight and reports back from Trainor have been really encouraging.
While there's been plenty of talk during the week about who might do what out of the gate and who might lead and whether or not they might hand up, Jones was prepared to throw a few punches of his own.
"We're not stupid enough to fall into the Alta Orlando camp crap talk of them leading all the way, we know that wont be their plan and it's unlikely that they will – but it doesn't worry us."
"Jack seems really happy with her; we've obviously got the draw to work with which is a big bonus – but no matter what happens we are just happy to get a mare into the race and in good enough form to be competitive.
"We've just got to hope for no bad luck and that every horse gets their chance."