The lure of gaining some solid race fitness has forced the hand of Mark Jones with classy mare Stylish Memphis.
After two trials over the past fortnight, Jones has done about all he can with the former Group One winning mare and now it's a case of getting out on the track and letting her fitness levels rise through racing – and potentially there could be plenty of it in the coming weeks.
The journey begins on Sunday at Oamaru in the Hannon Memorial and while happy to have one of his star performers back at the track, Jones isn't harbouring a whole heap of confidence heading into the event.
"She's probably just not quite as forward as I'd like her to be," he said.
"Her trials have been OK, but they haven't been brilliant. But that's why she's going there this weekend, she needs a few runs under her belt to get fit."
A winner of 10 of her 26 career starts, with close to $500,000 in the kitty, Stylish Memphis is one of six mares nominated for the New Zealand Trotting Cup in November and with the need for a solid diet of racing to get her up to match fitness, there might not be many assignments she'll miss.
"Safely through this week, we'll look to the Canterbury Classic and we may even head from there to Methven too, she'll need a few runs."
Ricky May will reassociate himself with the daughter of Bettor's Delight while Jones steps aside to allow stable driver, Sam Ottley back into the cart behind Plutonium Lady who missed away in the New Brighton Cup last week.
"She's a bit more forward than Stylish Memphis, I wouldn't be surprised to see her run a bit of race this week, she's a rough place chance I think."
Also on the float down to Oamaru on Sunday morning is Dominion Handicap bound trotter, Majestic Lavros – nine days after his excellent second fresh up behind Sundees Son in the Ordeal Trotting Cup.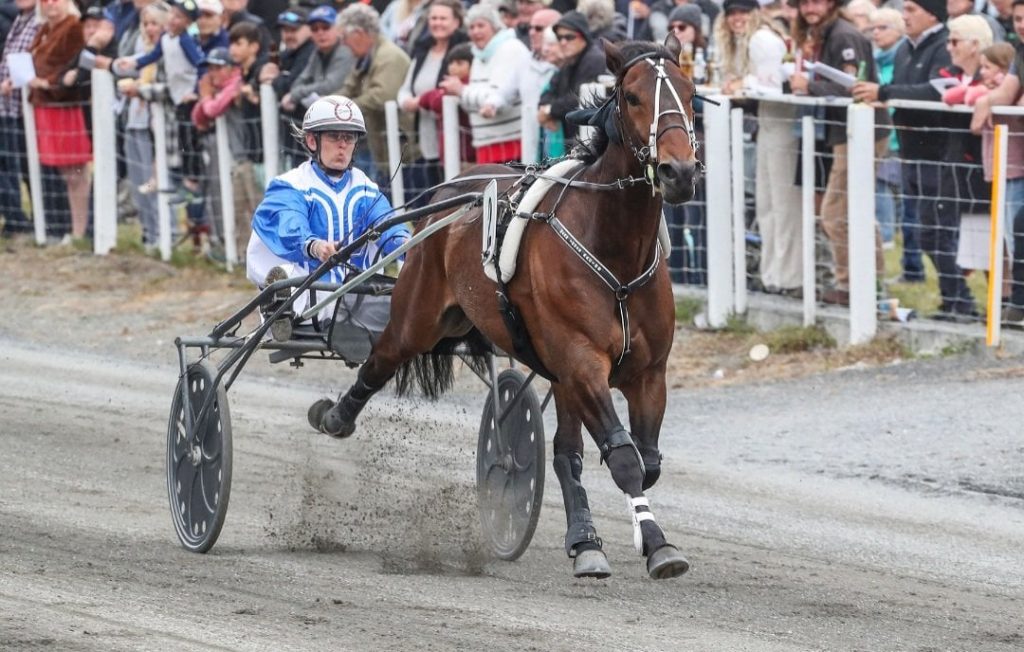 And Jones reports that it's been a good week for the up-and-coming trotting star.
"He seems really good this week and should take plenty of improvement out of that run last week."
A $1.35 favourite when markets opened on Saturday afternoon, Majestic Lavros drops well back in grade this week – starting off 20m in a handicap event.
While often tricky those races when building race fitness is the ultimate goal, Jones expects him still to tough to roll.
"The small field helps a lot. He's got naturally good manners as a rule, so he should be driven like he's the best horse in the race and be given his chance."
A shot at the DG Jones Banks Peninsula Trotting Cup next week is on the horizon and even if he wins this weekend Majestic Lavros will still get off the front in the grass track trotting feature if the elect to head there.
Last start winner Sioux Princess joins Majestic Lavros in the same race while the stables chances for the day are rounded out with maiden trotter Taimate Sass and debutant pacer, Selsy Bill, both of whom Jones gave strong each way chances too.
The meeting should net Jones a milestone in his training career with 649 career training wins on the board.