By Matt Markham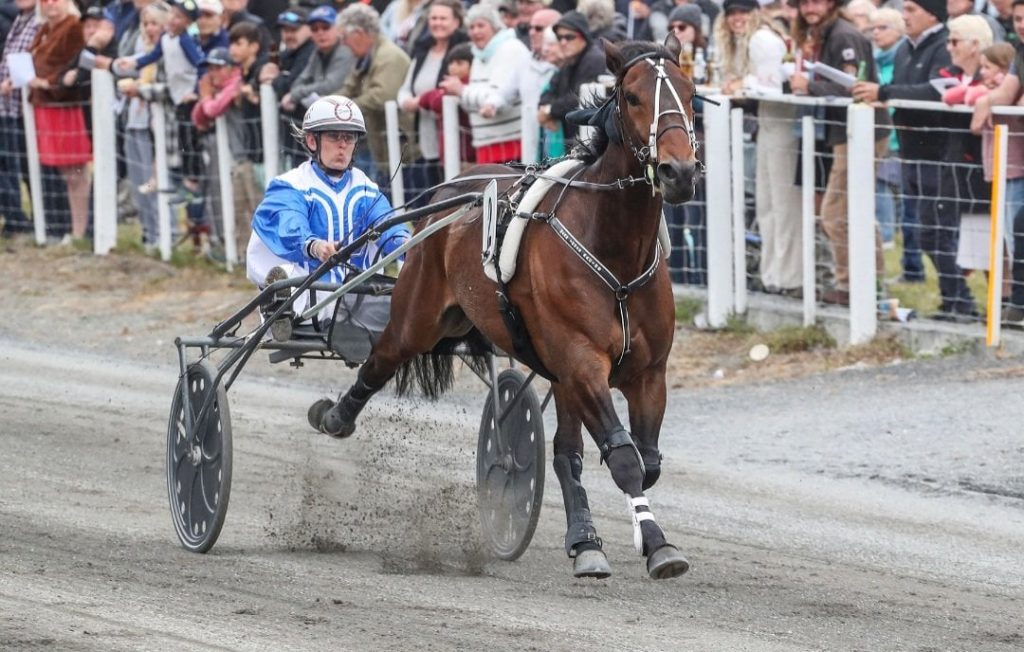 Exciting trotter Majestic Lavros begins his campaign towards Cup Week on Friday night at Addington, but his resumption comes with a warning from trainer, Mark Jones.
And that's to not get too excited about the winning hopes of the gelding in the Group Three Ordeal Trotting Cup because he knows that his star trotter is still a long way off being anywhere near his best.
With just the one trial under the belt, that coming last week at Addington, Majestic Lavros steps right into the fire this week taking on the best trotter in the land in Sundees Son.
And while he'd be surprised to see him win it, Jones is happy enough with the horse to consider him a decent chance of filling a top three spot in the race.
"He's probably only about 80 per cent ready right now," Jones said.
"But that's about where we'd want him for this part of the campaign, to be honest.
"He can run a place this week, for sure. But he's just going to get better with racing under his belt."
Last week's trial was a good pipe-opener for the six-year-old, sitting off the pace for Sam Ottley before cruising to the line to win without too much effort required.
Bu there's nothing quite like a bit of race fitness and that's the main goal to be achieved from this week's assignment.
"There's no race for him for about a month from this week, so it'll be good to get that first one under the belt and then build on it from there."
What was clearly obvious last Wednesday was the manner in which Majestic Lavros trotted.
Known for throwing in the odd hop, skip and jump from time to time, he looked balanced and poised as he stretched out when dashing over his last 400 metres.
"He seems really good at the moment; I've got no doubt that he's definitely trotting a lot better than what he was last time."
A winner of six of his 25 career starts, Majestic Lavros comes into the season with the added bonus of having had some experience at the top level. Good enough to win the South Bay Trotters Cup last year, he's one of the leading lights to push the seemingly untouchable Sundees Son this season.
Majestic Lavros will be joined at the races on Friday by five stablemates, including Plutonium Lady who tackles the Group Three New Brighton Cup, taking on New Zealand Trotting Cup contenders; Classie Brigade, Di Caprio, Henry Hubert and A G's White Socks.
Jones will drive the mare himself with Sam Ottley committed to Di Caprio.
Also in action are maiden pacers; The Cobbler and Chance Achiever who both picked up placings last week and the ever consistent, Artatac who picked up another well-deserved win last week.