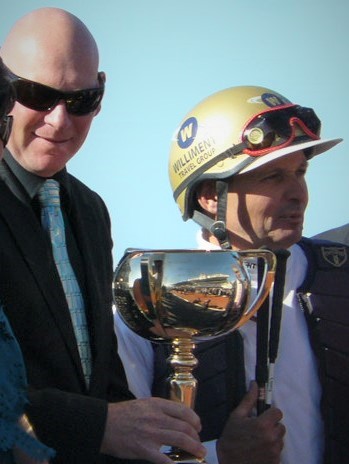 STU'S CUP DAY SELECTIONS
RACE 1 (5-10-8-12) Great bet to start the day. GLOBE TREKKER will have to step and think he will from perfect start point for him. Better than them if he puts best foot forward. $9.50 & $3.10 is a very genuine eachway bet. IDLE MOOSE looks favoured at 3200m, a good stayer and in the right form to win this. Must in every bet. MATUA TANA not reliable, but brilliant when caught in the mood. Win or bust type but too smart to leave out. The very genuine OVERZEALOUS will give 110% as always, she will be right in the thick of it again.
SUGGESTED BET: GLOBE TREKKER Eachway / Boxed Quinella-Trifecta – 1,5,8,10,12,16
RACE 2 (3-15-6-9) DENY EVERYTHING was going extra well at the trials last Wednesday, never asked to extend and would have won if asked. Really good maiden this with a great draw. $7.00 looks good money. Outstanding winning that trial was JAWBREAKER, swept from last late to win in a big performance. Smart horse, the draw the issue but he's ready to fire. SUGAR LOAF is going very well at trials, outside leader and big here last Wednesday. Debuts in strong race but sure to go a big one. POWER OF PRAYER an obvious include from All Stars, another who has the talent to match any maiden. Wide gate means extra work to be done. Long odds chance TASMAN TEMPEST, caught out in sprint home at Kaikoura, earlier trial exceptional.
SUGGESTED BET: DENY EVERYTHING Eachway / Boxed Trifecta – 3,6,9,11,15
RACE 3 (3-10-7-2) My least favoured race of the day. Hard to get a good line on this. BONNIE HIGHLANDER trialled well and does fly fresh up so she's the one I'd be on, win only. If the good odds are the way to go then THE DOMINATOR has all the ability just has to step away well something he didn't do at Ashburton last start. Not fussed here, have some lunch.
SUGGESTED BET: BONNIE HIGHLANDER or THE DOMINATOR Win
RACE 4 (6-5-3-1) I thought TRIPLE EIGHT was outstanding in the Kaikoura Cup, his run clearly best in the race and for sheer speed in a small field should be too quick for these. With two from All Stars in here they won't make it so easy tactically. On his best form ULTIMATE SNIPER is the one to beat.
SUGGESTED BET: TRIPLE EIGHT Win
RACE 5 (12-7-4-10) NEMERA FRANCO looks near unbeatable based on her form, but also amazing Cup trial victory here last Wednesday, swooping right down the outside from last with a huge sprint. Quality mare and the $2.30 looks about her price in this line-up. The bookies have got DOUBLE O HEAVEN $34.00 & $6.00 and without doubt the best eachway bet at good odds all day. Big return swept up late third when fresh. Only better for the run and she's quicker than most off the right run. Super bet, at least to place. BETTER FLY and GHOSTWRITER players off the good draws, but are good draws bad draws here? They'll possibly go very hard early. WILD EXCUSE is flying, cannot be overlooked.
SUGGESTED BET: DOUBLE O HEAVEN Eachway / Boxed Trifecta – 1,4,6,7,10,12
RACE 6 (5-13-15-4) TOUGH MONARCH and MCLOVIN arrive from Australia in better form than anything here and they'll dominate the race. And the good reason for that is our two best ones here, WINTERFELL and SUNDEES SON are barely trotting good enough to win a maiden right now. The former very poor in his gait at the trials, the latter galloping his way around in his Cup trial outing too in a continuation of a major fall from his best form. That pair to be honest would need to find a miracle. Back to the Aussies, TOUGH MONARCH short at $2.40 but deserves to be, MCLOVIN very good value eachway at $7.50 & $2.25.
SUGGESTED BET: TOUGH MONARCH Win / MCLOVIN Eachway / Trifecta – 5,13/5,13/Field & 5,13/Field/5,13
RACE 7 (13-14-11-1) Going wide of the obvious. And why, because this opening 400m to 800m could be extremely fierce, setting it up for others in behind. Taken with BAD TO THE BONE on race night, then super good in trial here last Wednesday, matched by COPY THAT who pushed them over the line in his trial, race form great in the north and arrives in fine fettle, You get a good play at $31.00 and $5.00 for both horses. ITALIAN LAD I rate the best of the All Stars, quality this horse, very quick and top driver on will find the right run. Gate two the back row following stablemate and favourite ONE CHANGE through is ideal. ABOVE N BEYOND ideally drawn, can win the race, just depends how hard they go that first half-mile.
SUGGESTED BET: BAD TO THE BONE & COPY THAT Eachway (value) / Boxed Trifecta – 1,2,3,11,13,14
RACE 8 (9-6-8-1) AMAZING DREAM looks home the way she trialled here Wednesday, a real eye-catcher from her proving she's bang on target for the day. If there is just one small issue it's the fact she has bigger fish to fry this season as a 3yo filly, so being driven around the world in eighty days to win this from barrier nine has to be in the back of punters minds taking short odds. HEISENBERG would appear the obvious winner if she is beaten, very good off right run at Kaikoura. His stablemate JAY TEE TYRON was impressive there too, and at least his place price of $4.40 looks attractive. BETTATHANFAST went great at Forbury last start and gate one will have him in the right spot.
SUGGESTED BET: HEISENBERG Win / JAY TEE TYRON Place
RACE 9 (7-8-2-9) Good betting race. If we can get BELMONT MAJOR beaten as favourite there's some good value to be had. HOWARD HUGHES beautifully primed off nice quiet trial here last week, coasting at the finish. Really smart horse this and he can remain unbeaten at what looks like a very good price of $7.00. The big overs is BURNHAM BOY, second-to-last in Wednesday's trial but going easily too. Two big runs to date and though needing luck from the draw a player here at big odds. Stablemate WILLISON not awful at $21.00 either. GLIDING AWAY a talented horse back fresh, maybe a run short of where he needs to be but respect him on quality. $21.00 also overs there.
SUGGESTED BET: HOWARD HUGHES Win / BURNHAM BOY Place / Boxed Quinella – Trifecta – 2,7,8,9,10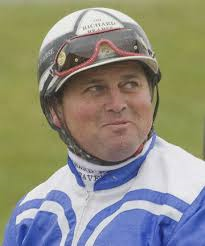 RACE 10 (6-7-12-4) Looks a battle between SPANKEM and THEFIXER, last year's winner. Both forward to go, the latter short on racing and that's the small query with him. They do stand out. MACH SHARD terrific in the Cup trial, a bad draw to overcome but at $41.00 I've seen a lot worse than him. OUR UNCLE SAM the bolter. Better stayer than most, stepping away the crucial aspect. If he does he makes this very interesting. SAN CARLO arrives in impeccable Australian form, we know he's a terrific stayer, would have liked any other draw than one. But, if he steps cleanly from there he could well have them in trouble very early. $11.00 a good price for him.
SUGGESTED BET: MACH SHARD Eachway / Boxed Quinella – Trifecta – 1,4,6,7,8,12
RACE 11 (5-2-13-17) B D YASOTHON should win this if he trots like he did at the trials, an exceptional run. Big day, and he's inexperienced, pay to factor that bit in. This race often throws out a genuine upset result. NEVER MIND did work and fought well Ashburton, will trot out and get going, a big advantage here. off a much better run at Kaikoura the big odds value is ALVIRA HEST with Ricky May to drive. She peaked on her run late there but showed signs of her better form. $41.00 & $7.00 the odds good for her. REBEL KIBBYBONES and DESPERATEANDDANGEROUS have jobs to do from back on the unruly but both very strong winning last start and well in form.
SUGGESTED BET: ALVIRA HEST Eachway (odds) Trifecta – 5/2,13,17,18/Field & 5/Field/2,13,17,18
RACE 12 (1,3,10,7) Picking this is a lead-trail with JIMMY CANNON crossing to lead and TAXMAN trailing. They'll run along a bit and the favourite should get every show up the lane. DAN FERNANDO was adequate in trial here last week but may step up here, has done raceday of course before. TANGO TARA going well, fit for two excellent runs back and a deserved second favourite in the race. JIMMY CANNON the bolters odds chance at $51.00.
SUGGESTED BET: Trifecta – 1,3,10/1,3,10/Field & 1,3,10/Field/1,3,10
BEST BET: HOWARD HUGHES
ODDS: DOUBLE O HEAVEN, BAD TO THE BONE/COPY THAT, BURNHAM BOY, MACH SHARD, ALVIRA HEST, JIMMY CANNON
VALUE: GLOBE TREKKER, DENY EVEYTHING, MCLOVIN