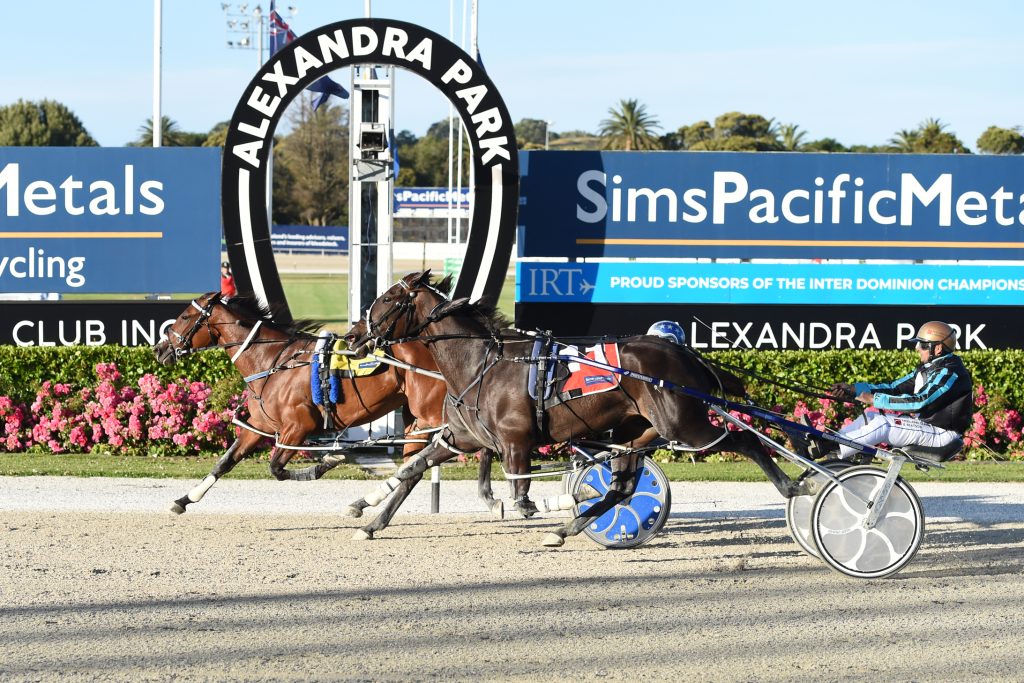 Star filly Stylish Memphis will contest the Victorian and New South Wales Oaks and leave in a few days – under the care of champion trainers Mark Purdon and Natalie Rasmussen.
Given Purdon and Rasmussen have opted to keep the top filly in the land Amazing Dream at home, it was a decision made easier by all connections, including owner Wayne Higgs.
Co-trainer Mark Jones, who developed her for Higgs from yearling stage, is delighted to have the Bettor's Delight filly under All Stars care.
"Benny and I have plenty on at home. And this makes absolute sense. Mark and his staff are going to be based there (Australia) for the next five or six weeks with their team.
"You don't have to give it a second thought. Once Mark and Nat said they were keen to take her it was an easy decision to go."
Either Purdon or Rasmussen will drive Stylish Memphis during her Australian campaign. She takes in the $150,000 Lazarus Victoria Oaks (Jan 25) and $200,000 New South Wales Oaks (Feb 29).
Stylish Memphis, who placed second in both the Group One's at Alexandra Park in December behind Amazing Dream, will fly out with the All Stars runners on Sunday direct to Melbourne.
She was under the care of Auckland Reactor's former strapper, now trainer, Jeremy Young in Auckland, and Jones said his fine work, as always, was not to be understated.