If you ask Benny Hill or Mark Jones what level they want to be at, the answer is not only obvious, but made rather clear.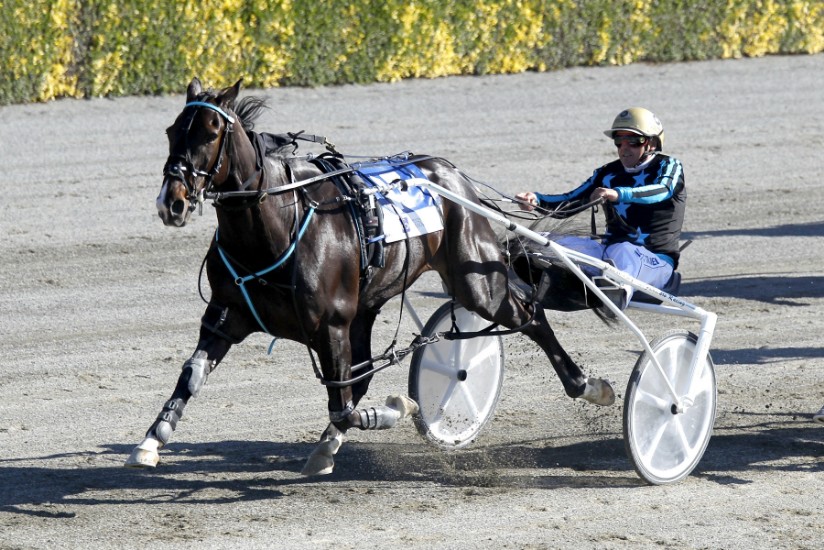 Benny has tasted success in the Christchurch Casino New Zealand Trotting Cup before, winning twice with Monkey King, the king of Addington.
Add a second with Baileys Dream, a fourth with Power Of Tara (behind Monkey King) and Benny knows the kick you get being a headline act in the country's greatest race.
He has Skippys Delight in the $170,000 Sires Stakes Final tomorrow (Tuesday), but as a 101/1 outsider he's realistic.
Just a couple of weeks into the new partnership with Mark, dreams of victory in that race are there, but for both men the plan for greater success much further ahead is where they look to.
"It's been a few years now (since Monkey King's 2009-2010 Cup-winning double)," said Benny.
"So yeah, it is a bit different not having that. You go there excited still, to do the best for your owners. But you feel like you're a big part of Cup week with a Cup horse, a chance to win it.
"I've had all that. Power Of Tara and Baileys Dream, and Carabella did what she did. Bailey ran second one year to Changeover."
How to get back there is the key, and in going into partnership with Mark and the new brand, Elite Racing, their joint focus is on bettering the stock they have and working towards common goals of having good horses in the best races.
"Some ask why Mark and I are doing what we're doing. Frankly, that's our business. We know what we are doing and trying to achieve.
"It starts again at sale time, picking out our babies and developing the young stock.
"Unless someone rolls in the gate with a ready-made horse to run in these races we know we have to develop them. We're conscious of that, and this partnership could, as we've discussed, allow us to hold onto those horses we can turn into future Cup horses, rather than selling them when the money comes.
"We want the Master Lavros and the Monkey King – this (partnership) gives us our best chance to be back there. And we will."