A Cup Day assignment is the main aim for exciting Mark Jones Racing product, Deny Everything.
The big, robust son of A Rocknroll Dance made it three-from-three for this campaign at Friday night's premier meeting at Addington with another performance that left a few tongues wagging behind him.
And now after a quick burst up the grades, trainer Mark Jones is having to be a little more selective with his latest find and being a part of the action on the second Tuesday in November – down in the lower grades – is the main focus.
"That was a massive step up for him last week, but he handled it really well and won very good.
"I think it shows how important it can be to be on the markers on those big nights, it's really hard to come wide and from the back when they're going that quick in front."
It's been a profitable month for the gelding's owners, Damian and Neil Love who bred and own the horse with three wins in the space of four weeks and $22,000 in the kitty to show for their efforts.
Drawn one on Friday night, driver Sam Ottley took advantage of the good marble to trail early before grabbing the lead and never looking back, holding off the late challenges to win by a half neck from Suzie Rocks.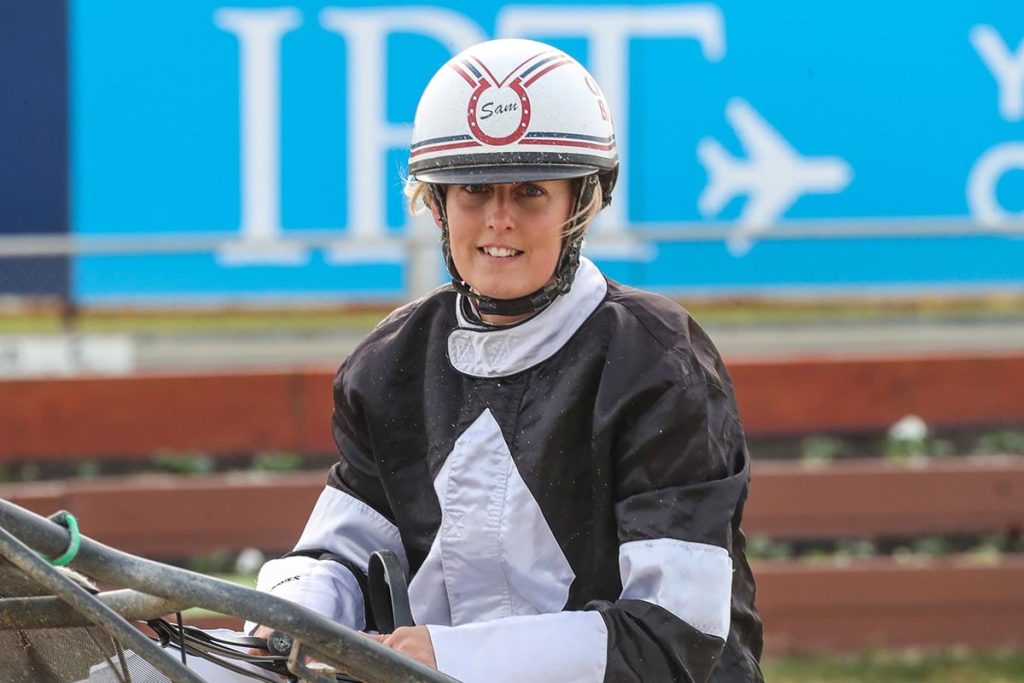 "You never quite know how things are going to go when they step up in grade that much, but he's a nice horse and he's really happy just being out there and rolling along.
"We'll give him a bit of a freshen up now, but we might look to have one more race with him before Cup Day, that's the main aim at this stage."
Deny Everything's win kickstarted a winning treble for the weekend for the Jones stable with a double at Timaru on Sunday courtesy of maiden pacer, Hiranya and the stable's model of consistency, Artatac.
Hiranya was touted as one of the best of the day and duly delivered thanks to a heady driver from Ottley. He'll now head to the Sires' Stakes heat at Addington on Thursday night this week.
"That's a big step up for him, but he gets $550 just for going around and he should do enough to see him qualify for the consolation too, so it makes sense after grabbing a free win on the weekend.
"He's a nice horse and will end up doing a pretty good job, I think."
Artatac's win was equally as impressive, bursting through a gap late to continue his great run of form.
"I think he's won six races since Christmas now, and something like $60,000 – so that's not a bad effort.
"He's bit of a funny horse, he was a shade disappointing down South on Thursday, but he got into the right race on Sunday and got the job done for everyone, which was a thrill."
Jones believes a quick freshen up now will set a nice platform for even more profitable times in the future with the three-year-old.
"He could come back and do what he's done this year again next year and end up being a really nice horse to own, he's no superstar but he will keep getting better."
The stable's tally for the weekend was almost four with Kowhai Shadow running another bold placing in the last of the day – putting him in good stead for a junior drivers assignment at Addington on Friday night.